HiGHmed: Heidelberg – Goettingen – Hannover Medical Informatics
Department of Medical Ethics and History of Medicine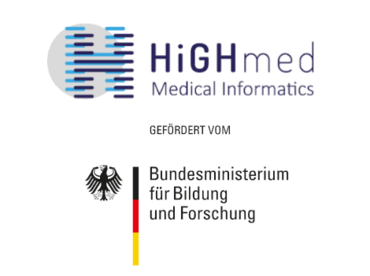 Background
HiGHmed is one of four consortia throughout Germany that are funded by the German Federal Ministry of Education and Research (BMBF) within the framework of the National Medical Informatics Initiative Germany (https://www.medizininformatik-initiative.de/en/start) (duration 2018-2022). The German Cancer Research Centre (DKFZ) in Heidelberg as well as other clinical sites and industrial partners (http://www.highmed.org) complement the networks of university hospitals in Heidelberg, Göttingen and Hanover. HiGHmed consortium, which includes clinicians, medical computer scientists and medical ethicists, aims to establish and develop network of data integration centers (MeDICs) at the three participant university hospitals. By means of novel medical informatics solutions, data exchange across locations is to be enabled, thus improving the efficiency of clinical research and patient care.
Subproject Ethics and Stakeholders
The Department of Medical Ethics and History of Medicine at the University Medical Center Göttingen is part of the "Ethics and Stakeholders" work package within the framework of HiGHmed, which is conducted together with partners from the University of Heidelberg (National Center for Tumor Diseases, Prof. Dr. Eva Winkler) and the Charité Berlin (Berlin Institute for Health, Prof. Dr. Dr. Daniel Strech). Our research focuses mainly on the investigation and evaluation of patient participation within the framework of big data-based research approaches and its implications for professional action and health care. In an empirical-ethical interview study with experts, representatives of patient organizations and socio-political stakeholders, the specific ethical challenges and prospects of using Big Data in medical research and health care as well as the normative significance of patient participation will be investigated. The theoretical and empirical-ethical findings will be used, among other things, to develop ethical recommendations for the implementation of 'Citizen Research' in a clinical research context.