Medicine and Ethics Go Viral: The Ethics of Covid-19-health-care
A Global Mapping of Bioethical Perspectives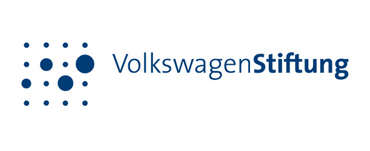 Funding: VolkswagenStiftung
Duration: 2020-2022
Carried out by:
Prof. Dr. Silke Schicktanz
Prof. Dr. Sabine Wöhlke
Jane Mailin Vonderschmitt
Kai Hornburg, M.A.
Background
Since the start of its pandemic spread at the end of 2019, the Covid-19 virus has caused dramatic consequences worldwide and posed new medical, political, economic, cultural and ethical challenges. Our study examines in a contemporary snapshot, how resulting bioethical conflicts in different countries may appear similar or, upon closer examination, indicate differences across countries, systems, and cultures.
Project Description
In order to illustrate commonalities and differences, we are conducting a qualitative interview study with about 30-40 experts worldwide. The empirical-ethical approach focuses on the presentation of the main areas with bioethical conflict potential in public health, health literacy, medical-clinical contexts and professional care. This method describes a combination of empirical research and ethical analysis and is thus more context-sensitive than purely normative ethics. The aim of the study is not a systematic, all-encompassing survey, but rather the reflection of contextualization and the mapping of bioethical conflicts.
In a second stage, we want to produce 20-30 short podcasts, which will illustrate the results in both a virtual and in-person exhibition at Forum Wissen.
Objectives
The project addresses an audience of bioethicists and other people in medicine, public health, and nursing. Its aim is to shed light on bioethical conflicts that have been caused by the pandemic. It thus represents an approach to broaden the ethical, cultural, and social understanding of the Covid-19-crisis and pandemics in general. It also might provide new approaches for ethical reflection on cultural issues. Furthermore, we plan to provide teaching material for bioethics.