OPARA: Organized Patient Participation in Health Care
Collective Advocacy, Representation and Autonomy in Socio-Ethical Perspective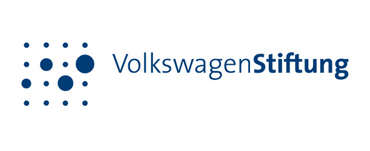 In cooperation with the Israeli Ben-Gurion University of the Negev
Carried out by:
Prof. Dr. Silke Schicktanz sschick(at)gwdg.de (Project manager)
Prof. Dr. Aviad Raz aviadraz(at)bgumail.bgu.ac.il (Project manager)
Funding: Niedersächsisches Vorab VolkswagenStiftung
Duration: 2015–2018
Background
Patient organizations (POs) are increasingly involved in lobbying, in policy deliberations and inform the public opinion through their campaigns. The POs have the important task to represent the needs, wishes and interests of specific patient groups, but we still know very little about the cultural and organizational dynamics of PO activities. Moreover, for certain patient groups, who have conditions that impair their capacities to conduct self-representation activities, two different POs exist: organizations FOR patients (established by and for patient's relatives-carers) and organizations OF patients (composed of patients themselves). The interests, campaigns and other activities of these two different POs may be incongruent, due to different ideas about the desirability to find a cure and about the types of care necessary for the disease. In this project we will scrutinize how and whose interests are reflected in the advocacy of POs and how should be dealt with discordant patient representation. We will specifically focus on POs concerning Autism and Dementia. We will study how POs can influence health policy-making and service provision; we will conduct interviews with patient representatives to get insight into group interests and dynamics of representation, and we will develop theoretical approaches for concepts such as collective representation, advocacy and autonomy in POs. Furthermore, to scrutinize to what extent the position of POs is influenced by cultural factors and its organizational context, this study compares the position of German and Israeli POs. We conduct our project in cooperation with the Israeli Ben-Gurion University of the Negev.
Jongsma K, Rimon-Zarfaty, N, Raz A, Schicktanz S (Guest Editors). Collective representation in health care policy. Journal of Bioethical Inquiry. Special Issue. 2018.
Schicktanz S, Rimon-Zarfaty, N, Raz A,Jongsma K,. Patient Representation and Advocacy for Alzheimer Disease in Germany and Israel: The Relevance of Stigma and Disease Conception. Journal of Bioethical Inquiry. Special Issue. 2018.
Raz A, Jongsma KR, Rimon-Zarfaty N, Späth E, Bar-Nadav B, Vaintropov E, Schicktanz S. Representing autism: Challenges of collective representation in German and Israeli associations for and of autistic people. Social Science & Medicine. 2018 Mar 31;200:65-72.
Jongsma K, Späth E, Schicktanz S. Epistemic injustice in dementia and autism patient organizations – an empirical analysis. AJOB Empirical Bioethics, Online first November 14th 2017, DOI: 10.1080/23294515.2017.1402833
Gerhards H, Jongsma K, Schicktanz S. The relevance of different trust models for representation in patient organizations: conceptual considerations. BMC health services research. 2017 Dec;17(1):474.
Raz A & Schicktanz S. Comparative Bioethics: Dilemmas of Life and Death in Israel and Germany. Springer 2016.
Jongsma & van de Vathorst. Beyond Competence: Advance Directives in Dementia Research. Monash Bioethics 2015. Online First (October 12th 2015) DOI: 10.1007/s40592-015-0034-y
Inthorn, Schicktanz, Rimon-Zarfaty & Raz. "What the patient wants…": Lay attitudes towards end-of-life decisions in Germany and Israel. Medicine Health Care and Philosophy 2015, 18(3):329-40.
Schicktanz. The ethical legitimacy of patient organizations' involvement in politics and knowledge production: epistemic justice as conceptual basis. In: "The Public Shaping of Medical Research: Patient Associations, Health Movements and Biomedicine (Routledge Studies in the Sociology of Health and Illness) 2015, edited by Peter Wehling, Willy Viehöver, Sofia Koenen.
Raz, Jordan & Schicktanz. Exploring the positions of German and Israeli patient organizations in the bioethical context of end-of-life policies. Health Care Analysis 2014, 22(2):143-59.
Portacolone, Berridge, Johnson & Schicktanz.Time to reinvent the science of dementia: the need for care and social integration Aging & Mental Health 2014, 18(3),269-275.
Schicktanz & Raz. Genetics and Responsibilities: Cultural perspectives, public discourses and ethical issues. New Genetics and Society 2010, Special Issue.
Schicktanz, Raz & Shalev. Cultural impacts on end of life ethics. A cross-comparative study between Germany and Israel Cambridge Quarterly of Healthcare Ethics 2010, 19(3),381-394.
Workshops and Conferences
Schicktanz, S., Raz, A., Jongsma, K., Rimon-Zarfaty, N. Title of Panel: 'Organized Patient Participation in Health Care: Collective Advocacy and Representation'. 17th biannual Congress of the European Society for Health and Medical Sociology (ESHMS)
Bar-Nadav, B.Title of Panel:Collective representation, advocacy and autonomy within organizations FOR and OF people with autism: The case of amendment to the guardianship law. The annual conference of the Israeli Sociology Association (conference date: 29-30.1.2018).
Bar-Nadav, B., Raz, A. and Vaintropov, E. Title of Panel: On the spectrum of participatory research: Participatory research with people on the autistic spectrum. A panel at the annual conference of the Israeli Qualitative Research Association (conference date: 6-7.2.2018). The panel is to be moderated by a representative of ACI, the Autistic Community of Israel
International expert workshop: "One for All, All for One? Self-representation and representation by Others in Health Policy". 20.10.2016, Goettingen