Our Healthcare System of Tomorrow: Digitalization – Artificial Intelligence – Diversity
Department of Medical Ethics and History of Medicine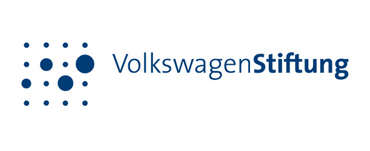 Background
The major change processes of digitalization are not stopping at the healthcare sector. Medical research and care will undergo lasting change as a result of the use of digital technologies, from care robots to AI-supported diagnostic procedures. However, the concrete form these changes will take is by no means fixed. The use of new technologies not only raises the question of what is technically feasible, but also of what makes social sense. It is therefore urgent to discuss which specific technologies should be used in sensitive areas of medicine.

The discussion about the possible changes brought about by new technologies should be as diverse as the society it affects. This is where the project "Our Healthcare of Tomorrow: Digitalization - Artificial Intelligence - Diversity" comes in. Funded by the Lower Saxony Ministry of Science and Culture and led by Prof. Dr. Silke Schicktanz from the Department of Medical Ethics and History at the University Medical Center Göttingen, the project aims to work with an interested public to find solutions to the emerging challenges of a digitized healthcare system. At the same time, the opportunities and risks of these change processes are to be explored.
Aim
Our project "Our Healthcare of Tomorrow: Digitization - Artificial Intelligence - Diversity" combines two objectives: on the one hand, we would like to venture a look into the future of an increasingly digitalized healthcare system; on the other hand, we would like to provide a public discourse space in which people from science and civil society can enter into a dialog.

How will these objectives be implemented in specific terms?
Currently, five panel discussions and two citizen forums are planned. Each event will address different questions about the healthcare of the future by bringing together voices from science and civil society. Topics range from technological developments such as the use of artificial intelligence in diagnostics, to digital medical records, to robotic nursing assistants. In all these topics, the focus will be on a discussion of the ethical dimensions, sharpened to the core question: What should the healthcare system of the future look like?
What can I expect from the panel discussions?

Within the framework of our panel discussions, several experts from different disciplines will first engage in an exchange on a given topic. Afterwards, questions from the audience will be discussed. The discussion will be moderated by two scientists from our project team. Since the changes in the health care system affect all people in our society without exception, we would like to encourage you to participate actively.
Dates:
1st panel discussion:
Data - Self - Determine. Opportunities, risks and concepts of digitalized medicine
On October 26, 2021 from 7:30 to 9:00 p.m.
Watch here
2nd panel discussion:
Sick according to AI. Who will take responsibility for diagnoses in the future?
on December 07, 2021 from 19:30 to 21:00
Watch here
3rd panel discussion:
The great unknown? On the role of algorithms in digital health care.
On January 11, 2022 from 7:30 p.m. to 9:00 p.m.
Watch here
4th Panel Discussion:
Programmed (in)equality? Dangers of discrimination through AI in medicine
On February 01, 2022 from 7:30 p.m. to 9:00 p.m.
Watch here
5th Panel Discussion:
Robotics in Care. Upgrading or downgrading care delivery?
On February 24, 2022 from 7:30 p.m. to 9:00 p.m.
Watch here
In our citizens' forums, a selection of 10 or 17 citizens came together online to discuss a defined socially relevant topic in the area of digitization of healthcare for several days. The topics of our citizens' forums were pandemic apps and tracking systems for people with dementia. During the citizens' forums, the participants were given the opportunity to ask experts about the respective topic in order to be able to form an informed opinion. Both citizens' forums were accompanied by scientists from our project team - they moderated the discussions and were available to the participants as contact persons. At the end of each forum, a joint position paper was produced as a recommendation for action for representatives from research, health care and politics.

You can find the two recommendations for action in PDF format here:
Recommendation for action: Feedback in pandemic apps (PDF)
Recommendation for action: GPS tracking systems for people with dementia (PDF)
You can also find detailed documentation on the two citizens' forums at the Project-Website.